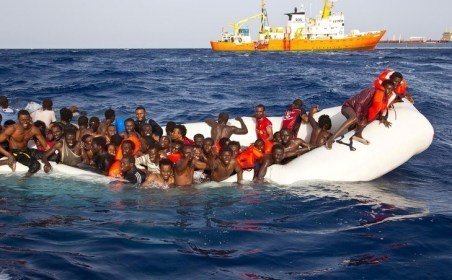 Otorite yo sou zile Turks and Caicos arete lendi swa yon nouvo group konpatriyòt. Yo te plis pase yon santèn ki te nan yon bato anviwon 12 mèt, migran sa yo tap pran direksyon Providenciales, selon enfòmasyon ki disponib yo.
Se ofisye branch marin polis Turks and Caicos ki mennen yon operasyon lendi 5 jen sak kondui ak arestasyon 169 migran ayisyen.
Lapolis zile sa presize yo te resevwa enfòmasyon konsènan yon bato sispèk ki tap pran wout Providenciales, sant iben zile a.
Pami migran yo otorite britanik yo enfome li denonbre 38 fanm,131 gason ak 3 timoun. Aprè arestasyon migran sa yo otorite yo remèt migrasyon archipel la.
Se 18tyèm operasyon branch marin polis Turks and Caicos ane sa. 2090 migran ak 13 timoun arete nan kad entevansyon sa yo .